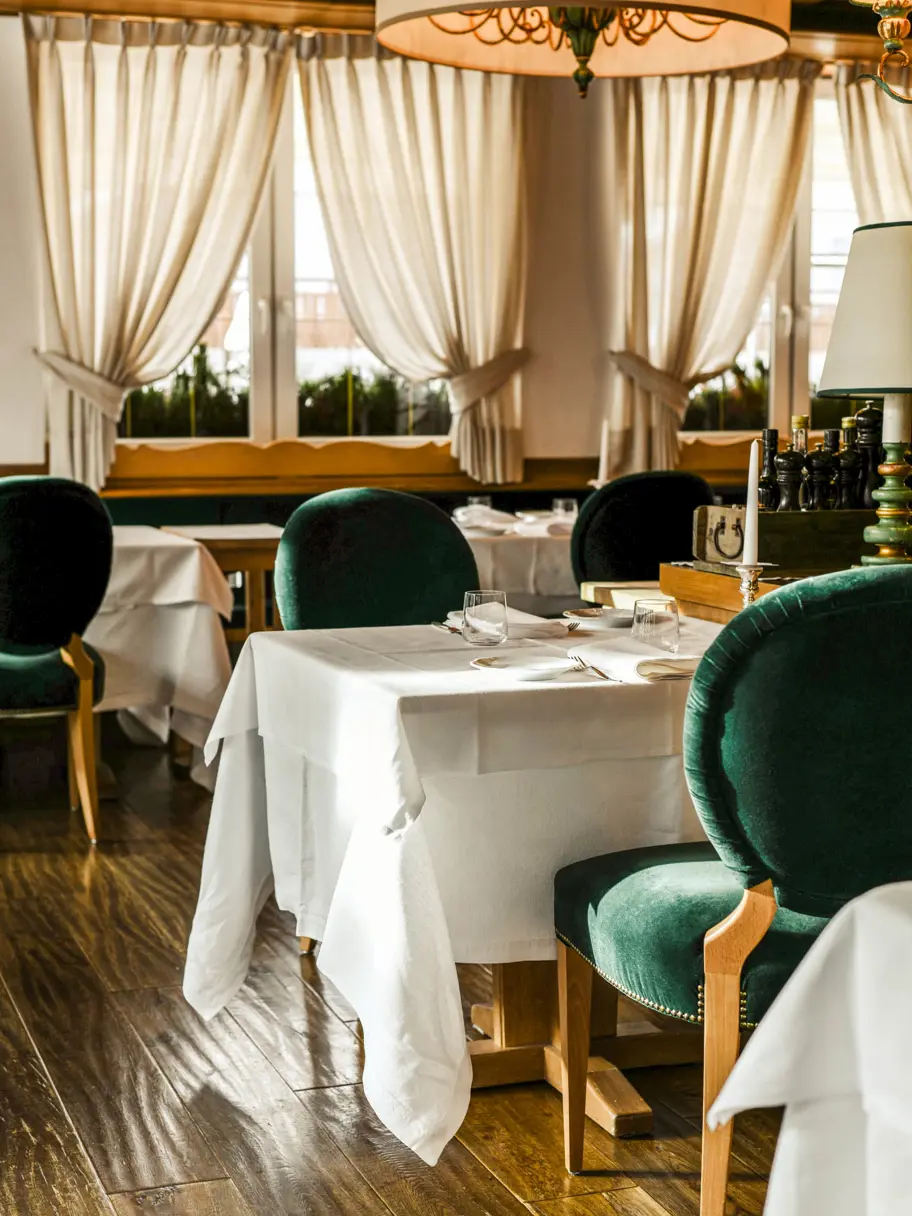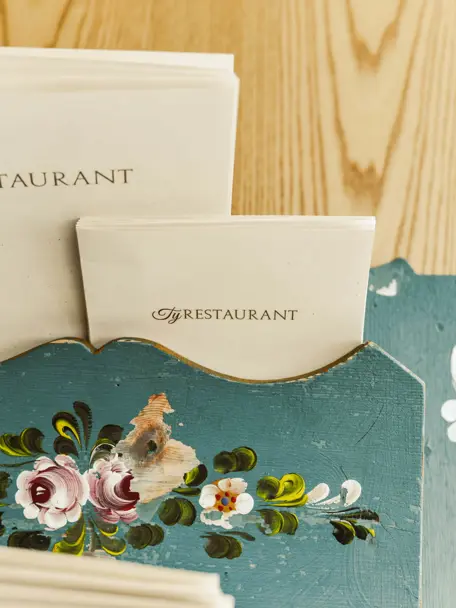 Bar and Restaurant
Where flavour warms the soul
A gentle awakening at breakfast, an informal lunch for foodie hikers, a heavenly mountain cocktail in the late afternoon or a dinner that is Tyrolese, Ladin, Tuscan and Mediterranean rolled into one, not to mention the odd sweet treat: the culinary experience at the Tyrol Hotel is a sublime delight for all the senses.
Eleonora - The Master of Intuition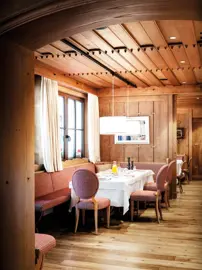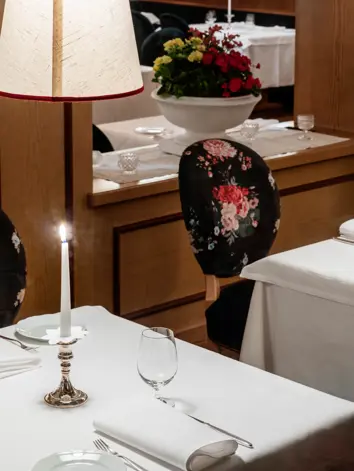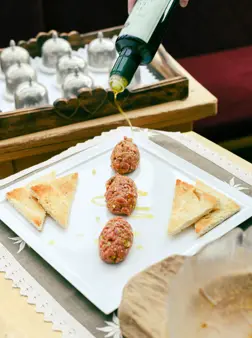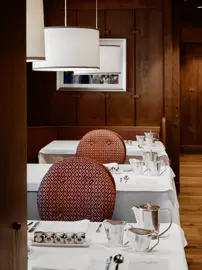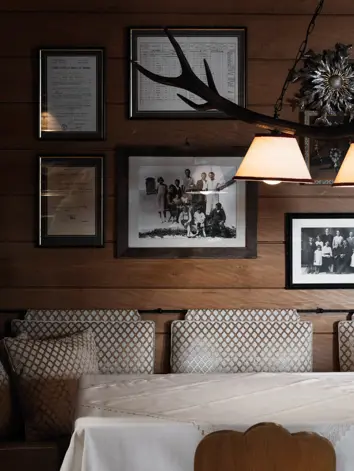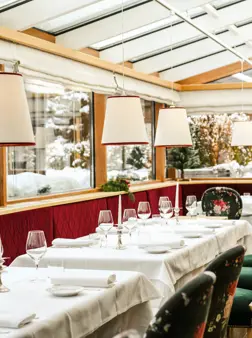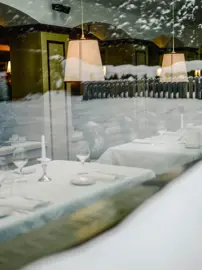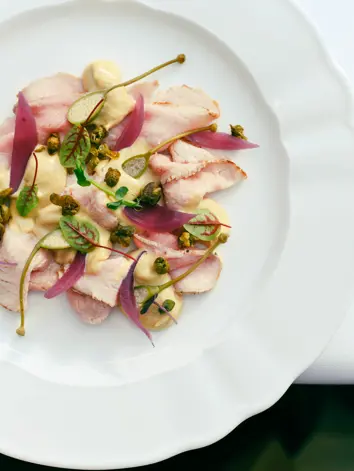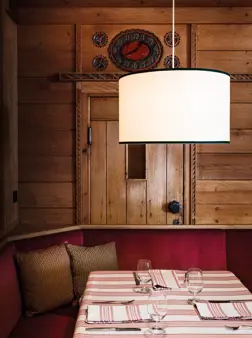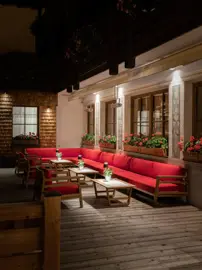 Tyrol Restaurant - Traditional and stylish
Our hotel restaurant, serving delicious breakfasts and exquisite dinners, is a joyful experience that delights all five senses.
The expansive, well-lit dining room with sophisticated traditional wooden panelling and decor is a true icon of Val Gardena style, with a veranda offering views of the Sassolungo. Our chef, Alessandro Martellini, and his team work tirelessly to guarantee top-level cuisine, employing all their expertise to make your dreams come true. Our sommelier's carefully curated wine selection and the relaxed environment complete the experience.
InformaTION
Opening times: 19:00 - 21:30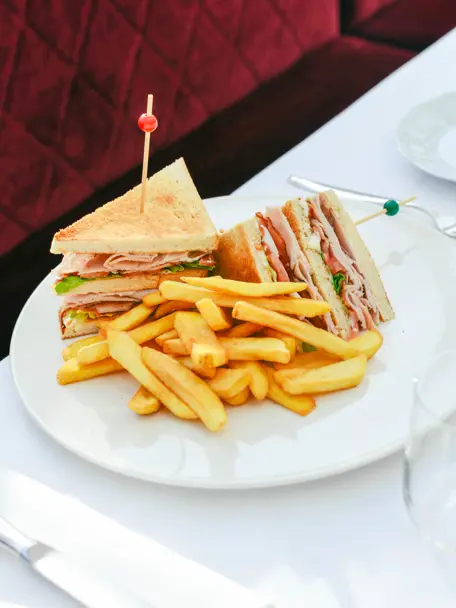 TyBistro – Informal and local
TyBistro, our restaurant that is perfect for either an informal lunch or a nice snack. In winter, sit in our living area, and in warm weather sit out on the terrace with a view of the Sassolungo to enjoy contemporary, local cuisine of exceptional quality.
Hours
Summer 12:00 - 14:30
Winter 12:00 - 18:00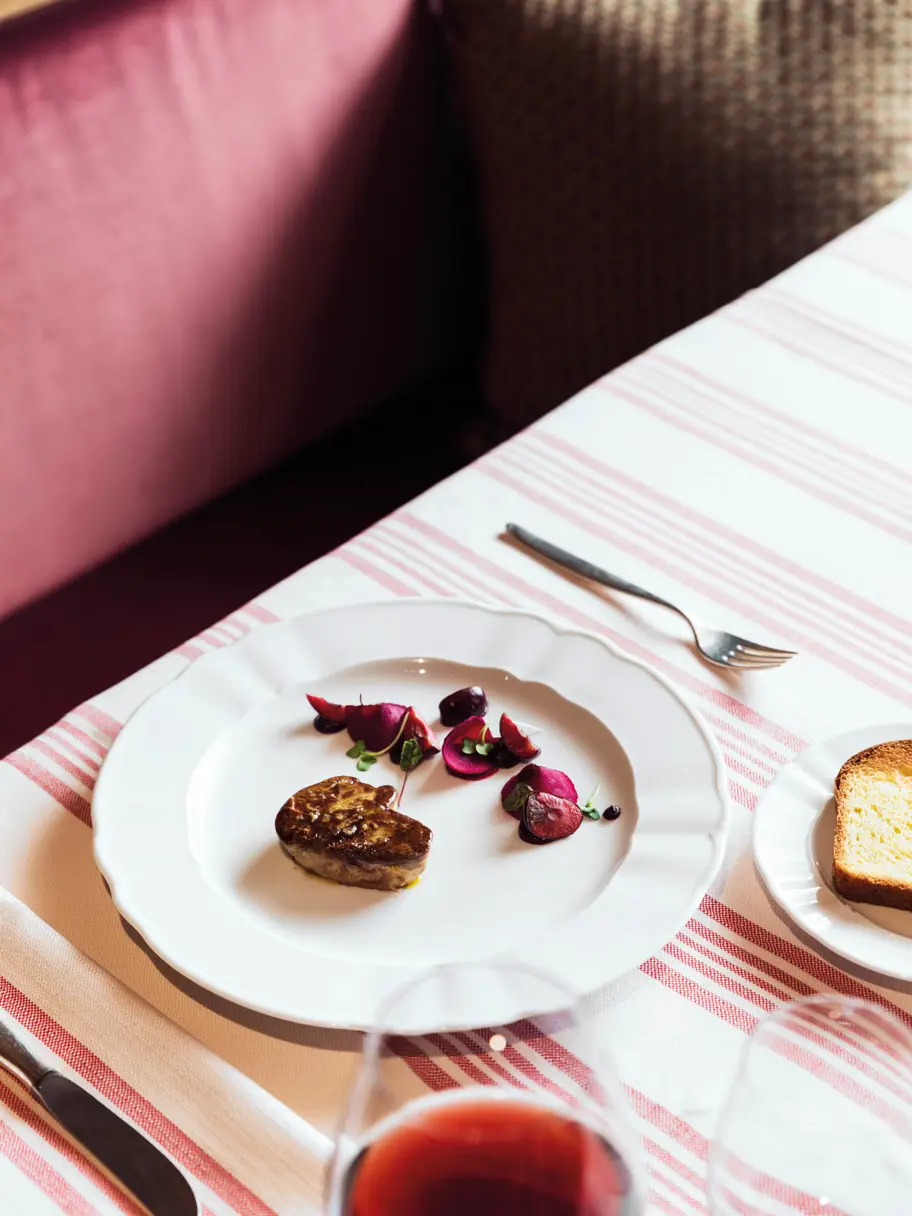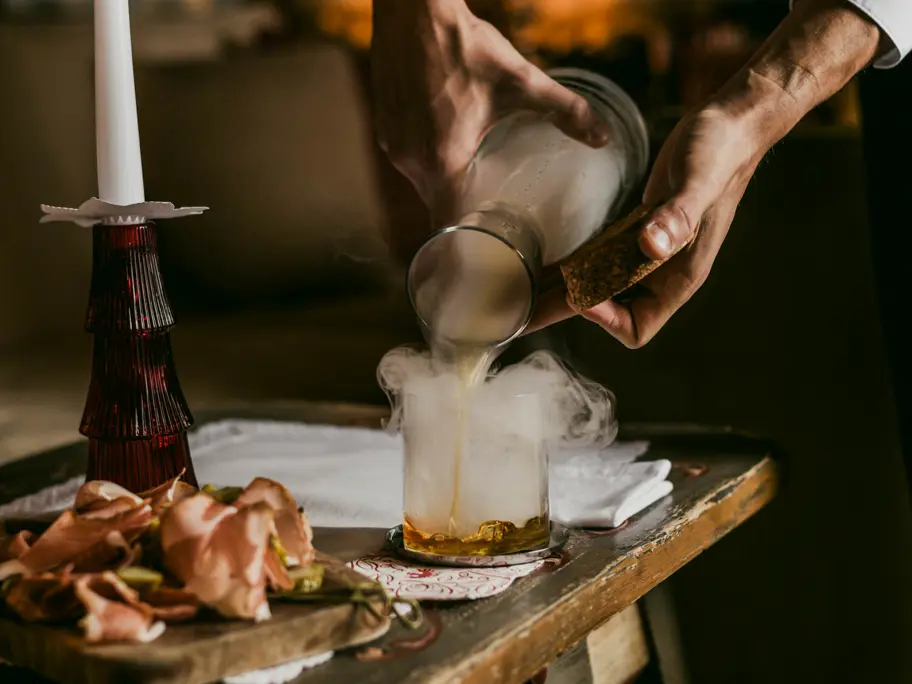 Bar – Warm and relaxed
Our bar is a place to meet and chat, built on authentic values and human relationships. A space for guests and locals alike, where you can talk, laugh, and sometimes even dance in great company. The Tyrol drink list features premium-quality wines and spirits, original, sophisticated cocktails, our own interpretations, ancient recipes and creations with an alpine twist.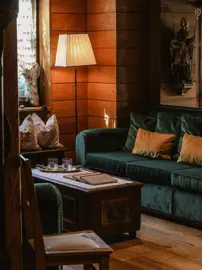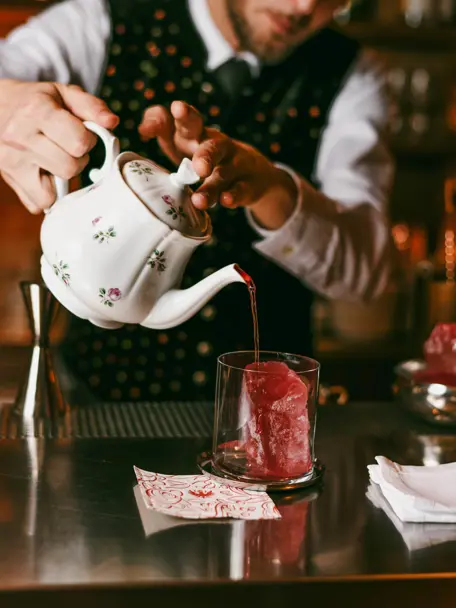 Encounters and dialogue
Our bar is a crossroads of stories, faces, languages and cultures. While some grab a quick espresso on arrival, others sip a cocktail before leaving. While some enjoy a mountain buffet after a day on the slopes, others bring a wonderful evening to a close with a sprinkling of magic.
PASQUALE - The Altruist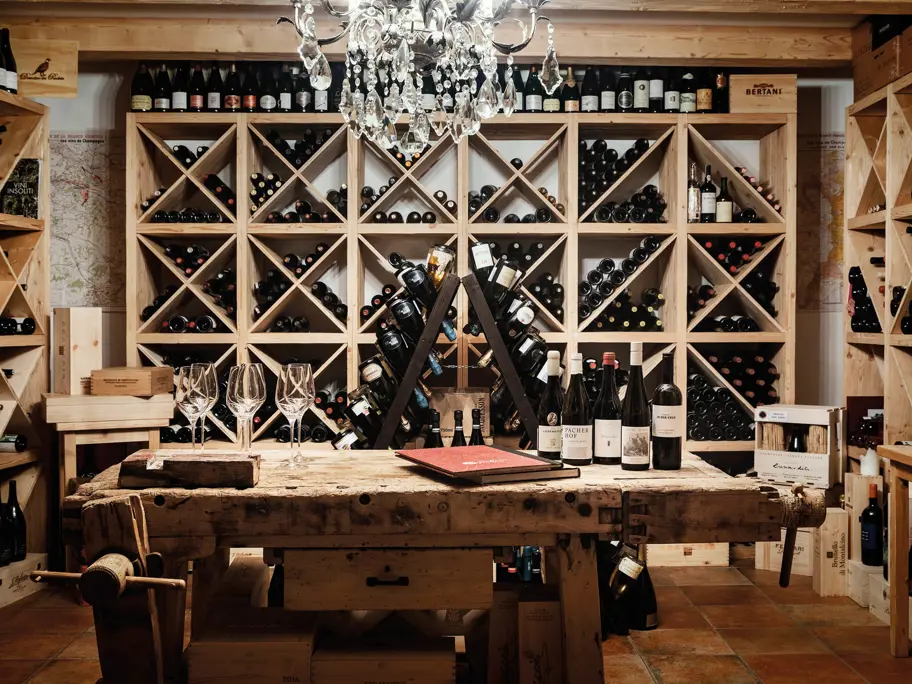 TyVIN – The wine cellar at Tyrol
TyVin is the Hotel Tyrol's wine cellar. A fascinating selection of wines that epitomises the hotel's philosophy, combining top labels with the region's finest creations.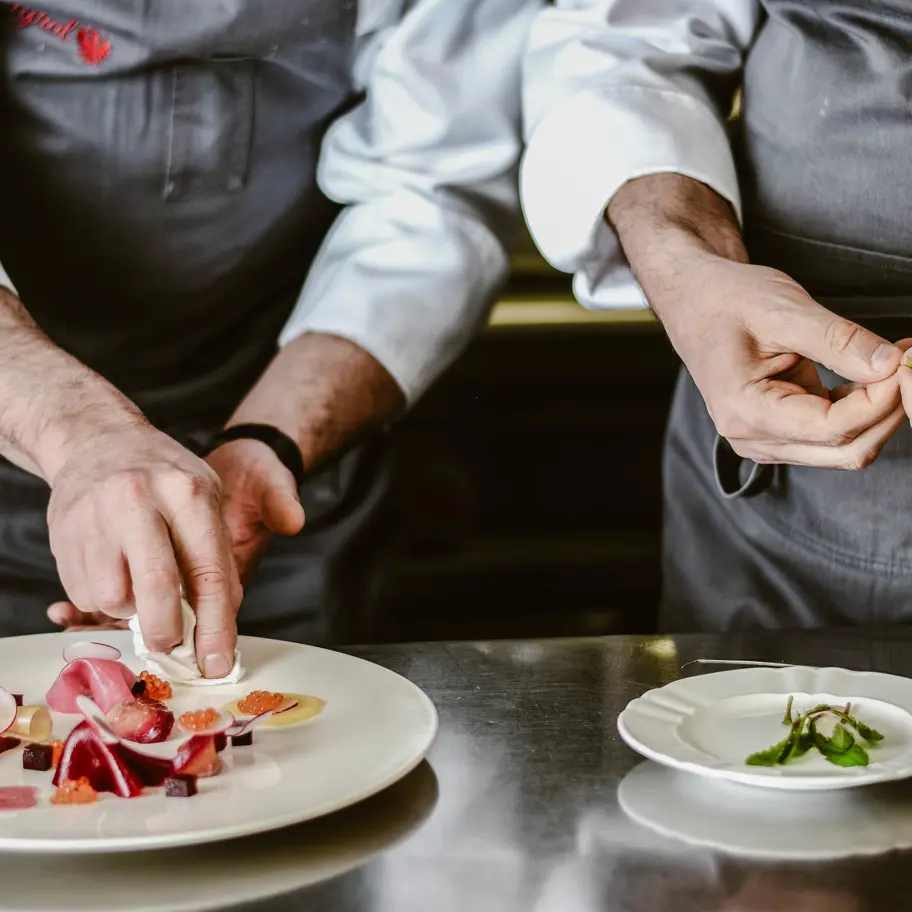 Culinary Philosophy
The selection and pursuit of products is an important part of our chefs' responsibilities to ensure maximum quality and wholesomeness, any time of the year.
Our highly selected raw materials are chosen almost exclusively from local producers, except for the fish, which comes fresh from the Tuscan sea. Our fresh pasta and bread, sweets and jams, seasonal fruits and vegetables, and high quality meats and cheeses are the stars of our cuisine.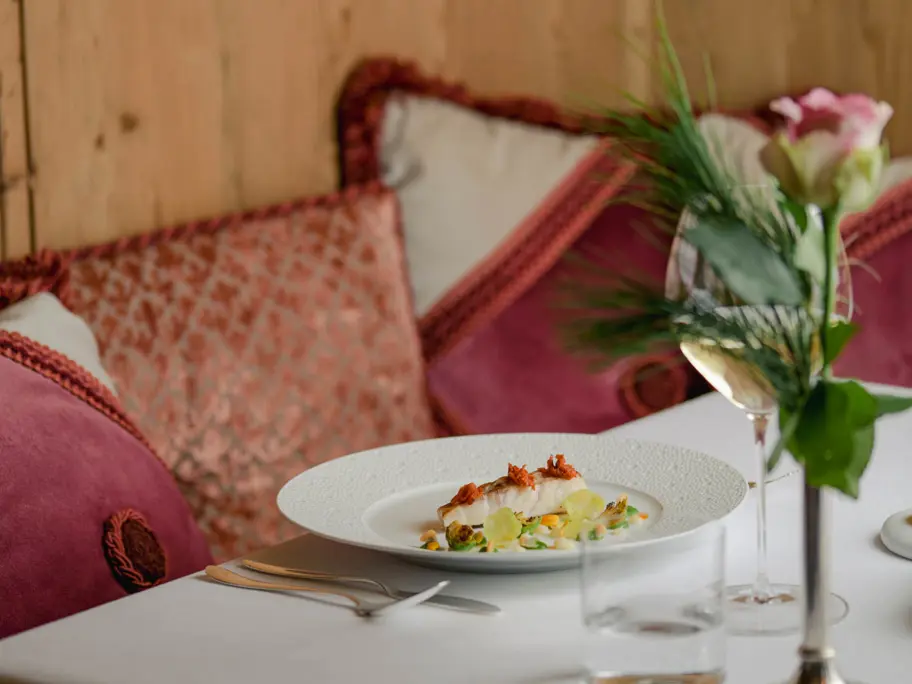 Food allergies and intolerances
All of our menus are created with fresh and balanced ingredients from a nutritional point of view, incorporating the vision of Tyrol heath and wellness, which is pursued in every detail. This also means looking out for our guests who suffer from food allergies and intolerances. Just inform the reception desk and we will be happy to provide you with the best dishes that suit your diet.